Practical Tools for Life Mastery Closed Facebook Group – Membership Info and Signup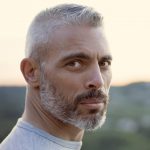 From Ivan
May 17, 2017
There is a Closed Facebook group where individuals gather to learn and to take inspired action to quickly upgrade their results in life. These individuals are firmly set on living a life of mastery, a life of greatness. These individuals simply refuse to settle for an average life. They know they want more and they believe more is within reach, and they are willing to make it happen for them no matter what!
If that describes you keep reading…
Who are we and who are we looking for?
We are a community of individuals who are seriously passionate about all the different aspects of Life Mastery: achievement, meaning, greatness, fulfillment – ultimately a life that advances both the individual – in a major way, and the human race in some meaningful way.
If you realize that your first responsibility is to yourself – to make yourself happy, joyous and fulfilled first – and that your ultimate purpose in life is to uplift others then this FB group is the right place for you. The tools that you will need in your journey toward your own Life Mastery will be there for you when you are ready for them.
The biggest areas of interest and exploration in this Facebook group are:
Success
Personal Development
… because that's what we all want, don't we?!
If 'Success' to you means Financial Wealth, or if it simply means a 'Success-ion' of choices and actions that move you closer to your vision, in both cases you will find here the information that will help you move confidently in the direction of what you desire to achieve.
Personal Development is a big part of the whole process because in order to experience a new way of life – a life that's totally different than the life you have experienced so far you get to "upgrade" yourself.
So, Success and Personal Development are big ones here!
Some of the topics of exploration and interest are:
Mind – Body – Spirit – Wealth – Health – Happiness – Relationships – Spirituality – Frequency – Personal Development – Self-knowledge – Belief Systems – Emotional Intelligence
In short, Life Mastery through Self-Knowledge and Self-Mastery.
What's happening in the group:
An Action plan to get you on your journey right away!
Interviews with authorities and experts on the topics above – regularly!
Bi-weekly "Principles, Ideas, and Tools for Practical Manifestation" Meetup FB Live broadcasts – attend my meetup and watch my presentations live or as a recording later – from anywhere in the world (these meetups are $5 at the door – but included for you)!
Life Mastery Nuggets – short FB live videos with insights on any of the topics of interest!
FB live trainings developing on important concepts, related to the topics of interest
And more as we grow!
What to expect in YOUR FIRST WEEK as a member (RESULTS):
(This is straight from my "Unlimit Yourself" coaching program that costs $2,000/mo.)
You will gain clarity about:
Who you want to be (your Ideal Self)
Your Life Purpose
Your Passions
Your Calling
Your Legacy
And, this is just the start that puts you on the path to Life Mastery through Self-Mastery. There will be more!
What does it cost to join?
The price I've decided for this membership is $27/mo.
But, this is not what you are going to pay.
For the FIRST 100 members I am reducing the membership to $17/mo. for as long as you stay a member. For the 101-st member and after the monthly membership price will go up to $27/mo.
My goal is to have 100 members in the next two weeks… and I think I can do that for a lot shorter than that.
There's more! (Surprise!!!)
Actually, you are going to pay $0 to start your membership!
I am giving you free access for 7 days! I'm doing this because I know that the results you'll get will be so amazing that I'm absolutely confident that you are going to stay after that.
So, hurry up!!! Be one of the first 100 members that gets a whole week free and only $17/mo. after that!
To start your FREE 7-day trial use the PayPal button below! If you don't like it, message me during the first 7 days and I will cancel your membership – no questions asked! Really! I love you either way!
Go right ahead! You've got nothing to lose and everything to gain!
As soon as I receive confirmation from PayPal that your membership signup was processed I will add you to the group.
See you inside ?