"If one advances confidently in the direction of his dreams, and endeavors to live the life which he has imagined, he will meet with a success unexpected in common hours." ~ Henry David Thoreau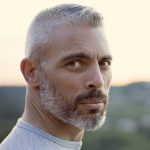 From Ivan
June 3, 2017
I have recently started a Secret membership-based Facebook group called "Practical Tools for Life Mastery".
This Secret Facebook group is for you if you want to:
Gain or regain clarity around your Life's Purpose
Dream much bigger Dreams and get inspired into Powerful Action
Get access to knowledge and tools in the areas of Success and Achievement
Shorten your path to personal Success (however you define Success)
Sustain your Forward Momentum
Get to the Next Level of Achievement
Keep generating only the Outcomes that you like in life
Connect with and build deep Relationships with like-minded, growth-oriented individuals
Who is this Secret Facebook Group NOT for:
Individuals who have settled for Ordinary lives are NOT ALLOWED in This Secret Facebook group! Only those who seek to live Extraordinary lives are welcome!
My vision for this group is to empower and inspire members to dream big and to not be afraid to answer "the call" to be, do, and have more - the call to their own hero's journey!
Topics of exploration and interest include:
Success – Achievement – Happiness – Relationships – Spirituality – Mind – Body – Health – Wealth – Frequency – Fulfillment – Self-Knowledge – Belief Systems – Emotional Intelligence – Ethical life
Bonnie Casey Member
Ivan's coaching has pushed me past my own limiting beliefs and he has taught me to grow to become my best self through encouragement and willingness to listen and help me overcome obstacles.
Official content:
Dream Declare Deliver (DDD) 4-week course included ($197 value)
Interviews with authorities and experts on the topics above
Life Mastery Nuggets – short FB live videos with insights on any of the topics of interest
FB live trainings developing on important concepts, related to the topics of interest
And, more, and more, and more! (you'll see in there!)
Chad Elbert Member
Practical Tools for Life Mastery brings people together and provides great content for building the skills to live an intentional and fulfilled life.
And, here's what you can expect when you join us…
Within the first 30 days of joining this powerful group of individuals you will…
Begin to answer the "call" to be, and do more in life!
Create clarity around your Purpose and Vision (find out why you are here)!
Figure out what you really want to do — and what people will want to pay you for!
Put a plan together to do what you want to do — and move!
Stay motivated to keep the course you've chosen — regardless of what everybody else says!
Start learning from success — by joining me in studying successful people!
Receive support when you need it, and give support when others need it!
You will truly begin to live your life's purpose by:
taking care of yourself first, and
by uplifting others through developing and sharing your own gifts!
Here's my invitation:
Join us at the Practical Tools for Life Mastery members-only Facebook group!
And, here's how it works. Simple stuff…
The first week is free! After that only $17/mo. (3 lattes at Starbucks).
Month-to-month.
No contracts.
Cancel any time – during the first seven days, or any time after that. No hard feelings. We are super easy as far as these things go.
Click on the "Subscribe" button below to start your 7-day free trial right now!
See you inside the group!