THE LIBERATED INDIVIDUAL
Design a life that leverages your unique purpose, aligns with your values
and reflects your deepest potential.
Promotion ending on February 21st. Time left...
The Path Of Clarity
Have you ever been in a situation where making a decision or taking action can feel like a huge burden? Not only big decisions and massive actions but even the small ones during the day. This is most likely related to lack of clarity.
What I have discovered during the years is that our values and inner principles are central to who we are and they give power to every decision we make. When people don't understand what they value the most, when they are not in touch with their inner compass, their decision making will often have disastrous consequences that prevent them from pursuing their passions and finding the degree of fulfilment they hope for.
Introducing
The Liberated Individual 6-Week Program
The Liberated Individual program is a 6-week journey focused on helping you become crystal clear on your core values, purpose and boundaries so you can move from self-doubt and inferiority into a state of clarity, confidence and authenticity. You can find the detailed description of each week in the section below.
The 6 Models Of The Liberated Individual
Week 1: Demystify Your Purpose

Here's the reality. Most people simply aren't grounded into a high level of personal clarity and knowing of who they are now and where they are going next.


This brings up a general feeling of not having a clear direction in life. They feel deeply confused, conflicted, uncertain, misguided, insecure.
This state of confusion leads to the feeling that every challenge is an obstacle.


Expected outcome from Week 1:
A profound level of clarity and a sense of certainty about what's next in life for you - a clear direction now and in the future.

Week 2:
Handcraft Your Standards of Personal Integrity
Let me share something with you. Your core values are your own high-level standards of personal integrity. They are your standards of living a good and meaningful life. They make a huge difference in how you live your life and what your outcomes eventually happen to be.


When you know your core values and you live in accordance with them, you make decisions based on them and they become the "ballast" of your identity.

Expected outcome for Week 2:
You'll know exactly what your top 5 core values are and you'll learn how to use them as a guide for better decision making. What you'll observe is that by aligning your decisions with your core values self-doubt slowly starts to dissipate and you begin experiencing higher levels of self-confidence and personal integrity.

Week 3: Design Your Personal Boundaries
I have to be honest with you: People treat you the way you teach them to treat you. If you don't like how people are treating you now that's because you've "trained" them to treat you that way.


You can change that starting right now. One of the ultimate rewards from learning to set - and communicate - your personal preferences and boundaries is that people will respect you infinitely more. They will want to be more like you. Knowing your personal boundaries - and having the courage to communicate them - is one of the highest forms of leadership.


Expected outcome for Week 3:
You'll discover your personal boundaries and preferences and you'll create a list of clear statements as to how you like to be treated. You'll also learn how to unapologetically communicate your boundaries and preferences every time in every situation with everyone.
Week 4: Eradicate Self-doubt
Self-doubt is the "voluntary" practice of lack of confidence, uncertainty, insecurity. It's fuelled by fear and not-enoughness.


Here is the reality: the continuous practice of self-doubt will either significantly slow down your life or - as it often happens - it will literally prevent you from living the life that you are meant to live.


If you deeply feel that your potential is far greater than your reality but self-doubt is blocking you from moving forward, then I can tell you this week will leave you with a huge breakthrough on how to eradicate self-doubt and forge on a new path of bigger and more expanded potential.


Expected outcome in Week 4:
Learn how to stop doubting yourself and begin to practice strategies for acting with confidence instead of freezing into insecurity, uncertainty, frustration, and constant self-judgment.

Week 5:
Stop Worrying About What Other People Think
Worrying about what other people think is one of the top reasons for living a mediocre life. The source of this flavor of worry is fear of judgment. The problem of practicing this flavor of low-grade fear is that it becomes the default way of how you are around other people.


The common results of this practice over time are inauthenticity, repeated frustration, guilt, regret. The ultimate "price to pay" is living an average life - a life that's far below your true potential.


Expected outcome in Week 5: You'll learn how to stop pleasing people and become 100% unapologetically yourself in all situations. No more overthinking of what others will think about you!
You will develop a new level of lightness that comes only from the ultimate freedom of allowing yourself to be who you truly are while being completely unattached from the experiences that others have around you as a result of you being you.

Week 6:
The "Nothing To Hide Nothing To Prove" Lifestyle Practitioner
The opposite of the powerful phrase above is being inauthentic, insecure, trapped in perpetual self-deception, wearing different masks, and changing these masks so often that eventually you don't even know who you truly are.


"Hiding" (or having deep secrets) and the constant need to "prove" (constantly giving reasons why others should like you) is essentially living a life trapped in fear all the time. It means being frustrated to a degree that's hard to even imagine.


But when you learn to live by this simple philosophy life becomes infinitely more enjoyable. Resistance disappears. You become your "lightest" you can truly be.


Expected outcome in Week 6:
You will learn how it feels to be grounded in the "Nothing to hide, nothing to prove, nothing to lose" attitude. You will then begin to consistently practice it. As a result of practicing this simple philosophy, you will feel liberated. And, as an added benefit - you will begin to profoundly inspire others with just your presence. It's the ultimate gift you can give to others - the gift of who they can be… because they clearly see a reflection of their highest selves in you.

Here's What You'll Get With Investing In The Liberated Individual Program
6 Weeks of Profoundly Transformational Content
Each week you'll get new transformative content guiding you to become more confident, authentic, and liberated in all aspects of your life.
6 Weekly Group Coaching Calls

You'll be able to participate in six Zoom Group Coaching Calls - one each week. You will be able to ask questions, learn from my answers to your questions and the questions of other like-minded individuals on the same growth journey as you.
Weekly Growth Work
Transformation happens when knowledge and action are melded into one. Every week you'll be assigned powerful practical exercises based on the topic of the week to help you grow, internalize and get closer to your most confident and free self.
Bonus
Bonus
Private Tribe
I know from my work in online communities that going through a journey together with like-minded and motivated individuals dramatically increases the potential for achieving the desired results and outcomes. Therefore, we have created an online community where you and others go through the journey together, sharing love, support, knowledge and wins.
About Me
What people see in me today is confidence, authenticity and clarity.
But let me be vulnerable with you for a second. This is not how it always was.


For 42 years I was living in the "matrix". If you looked from the outside things were great. But if you looked to the inside you would see a man suffering from disappointment, self-blame, guilt and shame. All of this eventually resulted in a divorce after 13 years of marriage and a new path in life to discover myself and my true purpose.


Now at the age of 46 I have finally come to a state of inner peace. Peace with who I'm and where I'm going. A state where confidence, authenticity and integrity are my 3 pillars.


Today my deepest calling and mission is helping other souls on the same journey as me to liberate themself from self-doubt, guilt and inferiority complex so they can live a life full of meaning (whatever that means to them).


As a certified and well-rehearsed NLP Master Coach, Timeline Therapy and Hypnotherapy Master Practitioner, and Soma Awakening Breathwork Instructor my personal commitment is to give you all I've got to help you on your journey.


I'm honored to be part of your journey and excited to see what you'll create for yourself.
Here's what students of the Liberated Individual program are saying about their experience
Here's what students are saying about their experience being guided by Ivan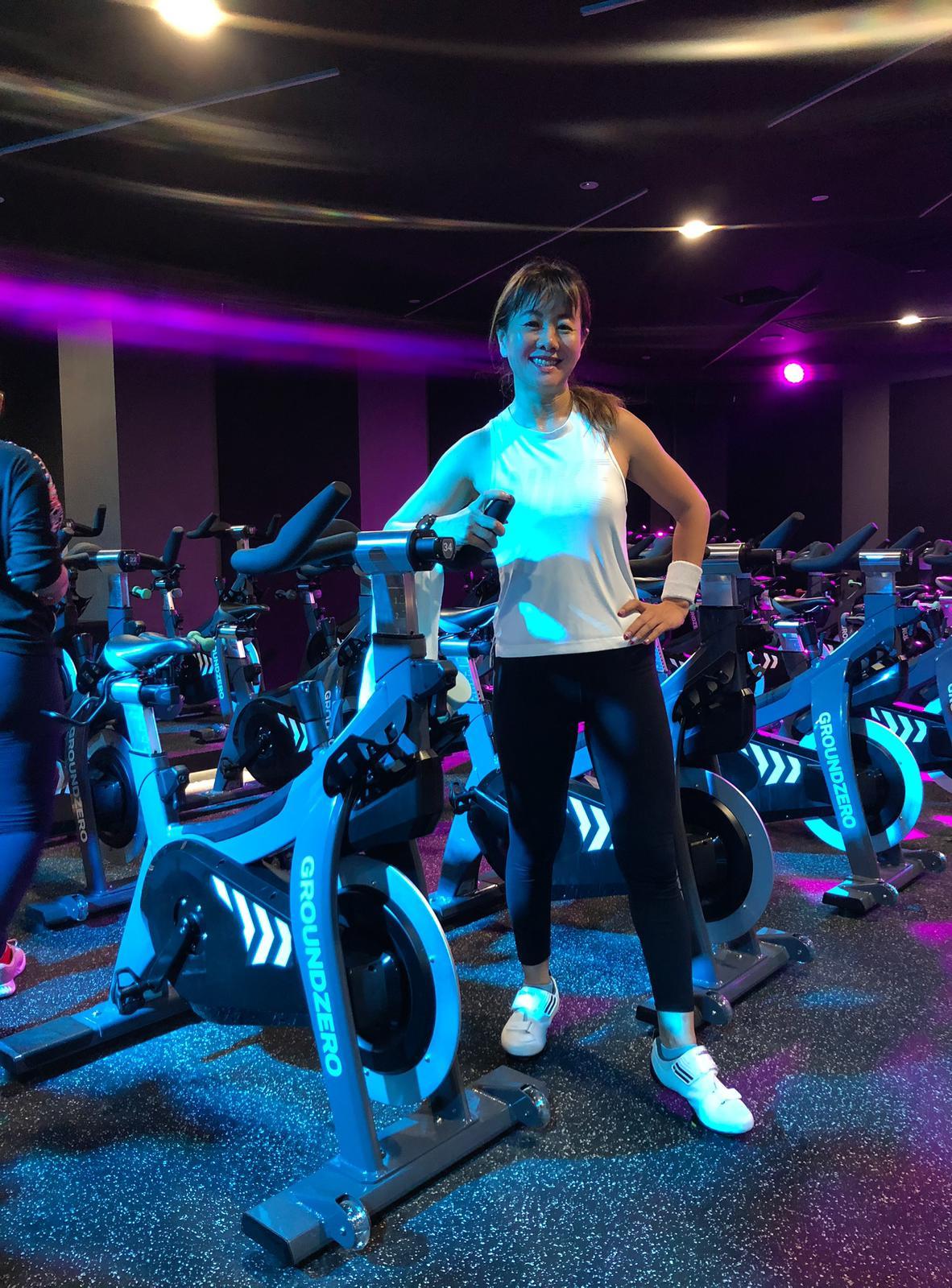 Ivan is like a goto resource coach when I had a 1-1 coaching session with him. He was so quick to share relevant and useful resources and concepts that I could apply to my situation right away. Most of all, he showed me how to be authentic and vulnerable at the same time.
People wear masks all the time and that causes a lot of unnecessary mistrust and misunderstanding. I'm so motivated to implement the shared concepts in my next team meet. Thank you Ivan for the many wonderful pieces of advice in just that short but powerfully impactful session.
Marie Lam
Real estate agent
My Commitment To Make Personal Growth Affordable
My goal is to offer transformational experience to every human being who resonates with my message. I believe in elevating lives in the areas of confidence, authenticity and profound unapologetic self-expression but at a level of investment that most people can afford, regardless of their situation.

And so this transformational experience won't cost you $3,000, or $2,000 or even $1,000; but just a one-time investment of $497 until February 21st.
You won't find this level of life upgrades for this price anywhere else. And, I'm very confident making this statement.
regular course
One sentence summary of what they get
Advanced course
One sentence summary of what they get
7-days Cancellation.
No questions asked.
When you're buying a car, you can test drive it. When you're buying a house, you can take a tour of it. I believe you should have the same peace of mind with your online education too – so if you're not overjoyed with your experience after 7 days of your purchase you have the opportunity to cancel - no questions asked.
What Students Say About Working With Ivan
regular course
One sentence summary of what they get
Advanced course
One sentence summary of what they get